Emerald Steel Industries LLC., is an industry-leading electricals equipment supplier in UAE and Middle East regions. Based in UAE, we provide our clients with a full service and quality-focused supply of precise custom-made electricals products, making us stand out from the rest of the supplying companies. Our top priority is our customers' satisfaction.
The electricals equipments we supply are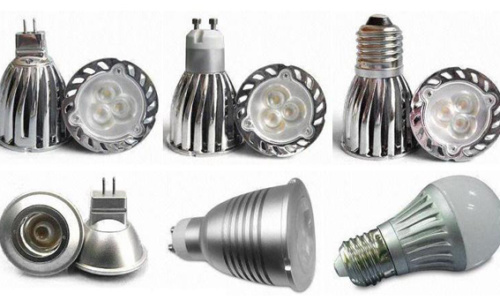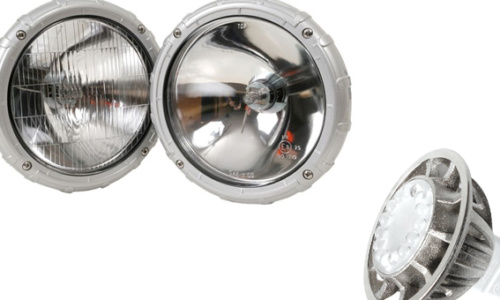 Network Cables

Electrical Power Cables

Rubber Cable

Instrumentation Cables

Cable Glands

Optical Cables

Gamma and Power Lights
We are the leading supplier of structured electricals cabling systems that connect the IT equipment in offices, data centres and homes and a niche supplier of high performance cables for extreme environment applications.
These network cables are used in the transmission of data across networks.
Industrial cables are used in automation, industrial control and sensing applications.
Parallel cables transmit multiple bits of information over separate lines.
Patch cables are flexible cables with a plug on both ends.
Serial cables transmit data one bit at a time in sequence.
We are the leading suppliers of wire and cable used in the distribution transmission of electricity.
These cables are an assembly of one or more electric conductors with one or more of the following protective coverings: insulation, inner jacket, protective armor, and outer jacket.
Our cables are widely used in power stations, utilities, mining and many other industries. We provide power cables as per any international specifications.
We are the major suppliers of flexible cables for all applications.
These include PVC flexible cords for general purpose use with domestic appliances and portable tools and rubber flexible cables for application where PVC sheathed cable is not suitable
For outdoor use, where low temperature performance is required, a range of arctic grade PVC flexible cables are available.
Flexible control flexes are supplied in YY, CY and SY designs for industrial machinery and plant engineering.
Tri-rated, high temperature wiring for the internal connection within electrical panels of equipment is also available.
We are the leading suppliers of a range of instrumentation cables for use in a variety of signal transmission applications including factory automation systems, computer-assisted production lines and high-precision measurement systems.
Our instrumentation cables are used in various industrial manufacturing and processing facilities such as Oil & Gas refineries and Chemical plants where uncompromising safety and signal quality are needed.
Our cables are customised to each individual order to ensure a perfect match with our clients' specific requirements
. Our cables are also compliant with a range of standards and are of the highest quality ensuring that the signal losses are minimal and is protected from external sources of signal interference.
Available in a wide range of sizes for specific transmission signals
Custom colour coding to aid identification with minimal confusion
Available in a variety of construction types tailored to specific operating environment requirements
Compliant with a wide range of technical, safety and environmental standards
We are the leading suppliers of cable glands.
Cable glands are used to attach and secure the end of a cable to the equipment.A cable gland provides strain-relief and connects by a means suitable for the type and description of cable for which it is designed.
Cable Glands are available to suit a range of applications, covering a variety of international wiring codes, and with a wide selection of approvals available on request.
Cable Glands are produced in a number of different materials.
Available types:
Brass cable glands, Brass cable gland accessories, reducers and adapters, conduit fittings, cable joint kits, earthing products, fasteners, nylon cable glands and nylon cable gland accessories.
We are leading suppliers of fibre optic cable (including singlemode optical fiber, multimode and pre-terminated fibre) as well as a wide range of connectors and accessories.
These optic cables consists of a bundle of glass threads, each of which is capable of transmitting messages modulated onto light waves.
We offer a wide range of fusion splice and hot melt kits, patch panels, fibre patch leads, media converters and fibre optic test equipment.
Our fibre optic patch lead products include OM1 (62.5/125), OM2 (50/125) and OM3 (50/125) in addition to 9/125 singlemode patch cords.
Our fibre patch leads come in different colours and lengths from 1 metre through to 30 metre and our fibre patch cables are available made up with different industry standard connector combinations including ST-ST, ST-SC, SC-SC, LC-LC, LC-SC, LC-ST, MTRJ-MTRJ, MTRJ-ST, MTRJ-SC and MTRJ-LC.
We deal with the supply of high quality, branded gamma lights.
Specification:
3X1W Gamma 2 MR16 LED LIGHT
Super bright 240-300lm
3W Gamma 2 MR16 LED LIGHT
Lifetime>50000hrs
We deal with the supply of high quality, branded power lights.
These power lights are more efficient, less fragile, runs cooler, and has a 50-100 times improvement in life expectancy. The quality of light is quite different from that of an incandescent lamp. Like HID, it appears much whiter and shines farther underwater.